Nothing says more summer than a perfect white dress and every year our hunt for the perfect white dress, one that can last all season, only to start over again the following year.
So before heading out and being totally frustrated, because you didn't find it again, STOP for a minute and ask yourself what is the job description of your white summer dress.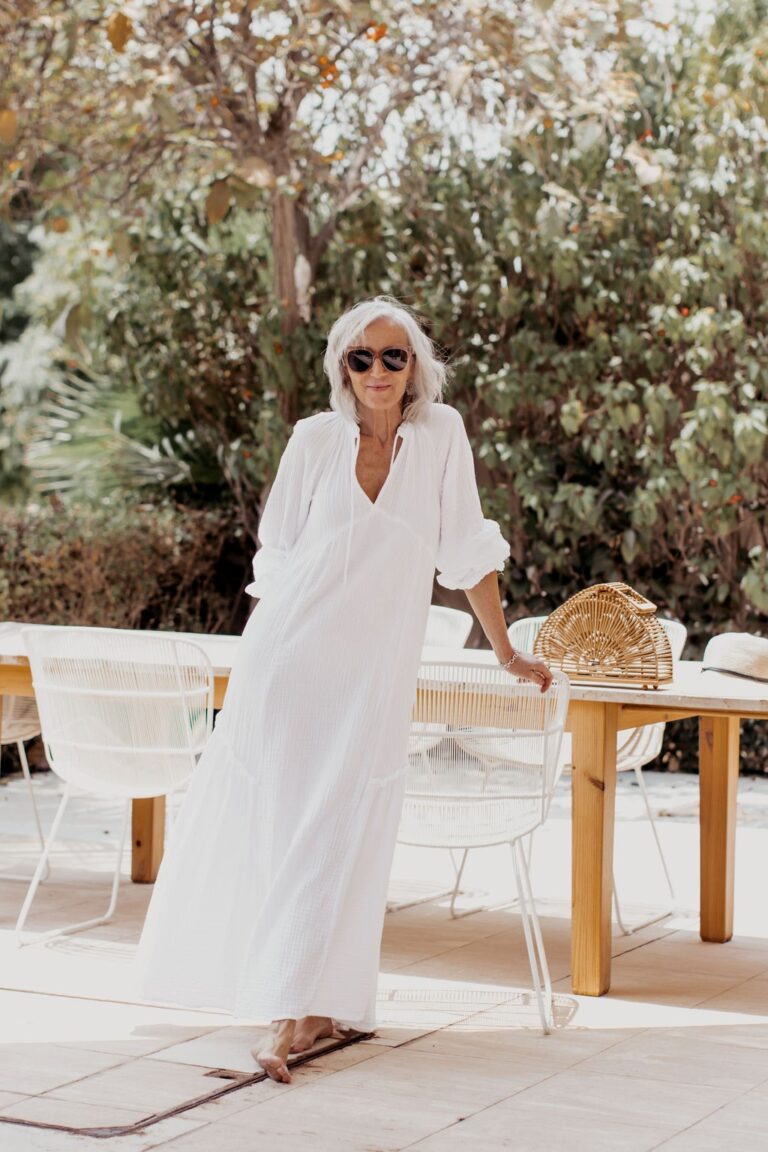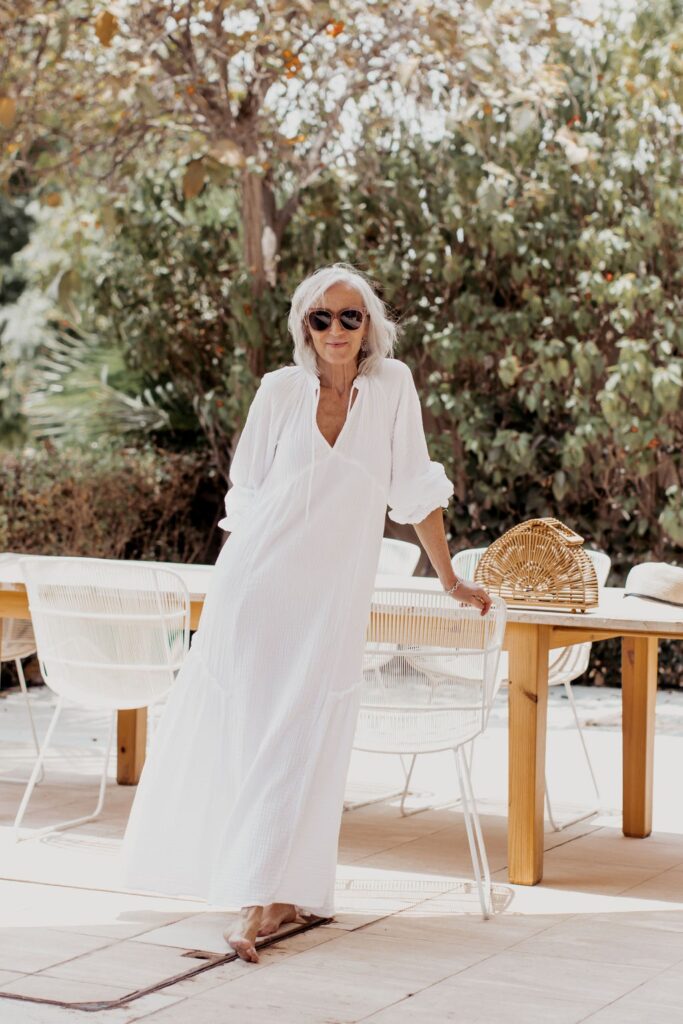 Let me explain what I mean, by sharing mine:

Summer Dress Fabric
My perfect summer dress needs to be made of a breathable fabric, because that's the only way it will withstand the Dubai heat. So when thinking of the fabric of your perfect white summer dress we´ll be looking at cottons, linens and silks.
Summer Dress Shape
Which one will I choose? Since comfort is key, it has to be more of a flowy and roomy dress and most probably at mid calf length, allowing me to wear it with heels, sandals or sneakers.
Summer Dress Personality
This is where you will have leeway to play a bit. I usually prefer a classic and minimalistic style. However, when choosing a white summer dress I get a different vibe and I opt for puffy sleeves with an A-line skirt, leaning more towards a romantic style.
Summer Dress Colour
As a colour consultant I can assure you that white comes in an endless variety of shades from eggshell, cream, ivory, vanilla, plain white, etc. The majority of dresses will be in a bright white and suit people with a cooler undertone, while off white and ivory will be better for the warmer undertones.
So if you feel that the summer is right around the corner, or if you live in a country like the United Arab Emirates, where it's summer all year long, make the effort to find your perfect white summer dress. You won't regret it! You will be able to wear it for any occasion. As long as the fabric is breathable, and the shape fits your needs, you will be able to dress it up or down with your accessories and shoes.
If you want more inspiration which dress is right for your body shape or what colour follow me on Instagram or contact me directly.