Spring is in the air, and as we embrace the warmer temperatures, it's a good time for me to share the top fashion trends for Spring 2022 and how you could style these looks for your lifestyle and your wardrobe.
I hope you are as excited as I am for the fun and fabulous fashion styles making an appearance.
The Bold and The Bright
Vibrant Magenta, Emerald Green, and Orange are a few of my favourite colours this season. These bright colours can make you feel confident, full of energy, and youthful, and what better way to brighten up your day than by wearing clothing that pops colour.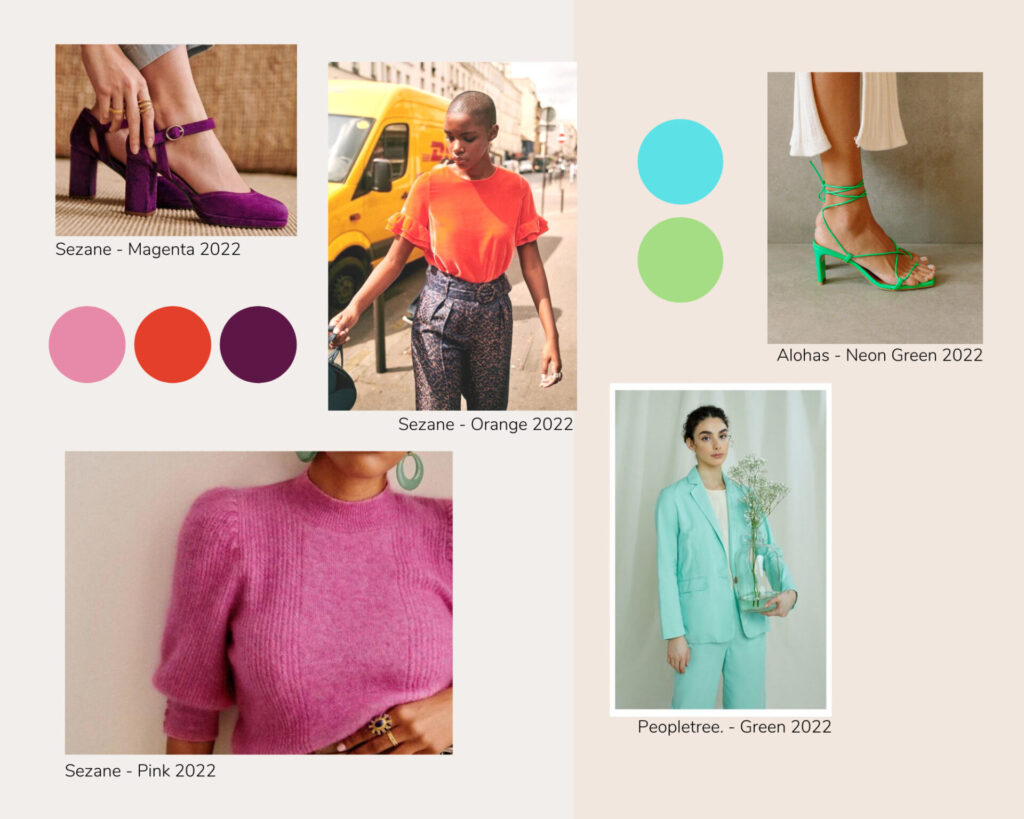 It's important to remember that you consider your style personality with any 'new' fashion trend.
If you have a bold, dramatic style, you could consider a big statement piece in these vibrant spring colours. However, if you feel more comfortable with something less dramatic or feel a little colour-shy – pairing your bold piece with a neutral or pastel colour would be best. Imagine a stunning emerald shirt with a soft lilac skirt for a daring combination that's stylish but not too loud.

My advice – pick the fruits that you identify with. Then, keep it simple and sustainable by adding key pieces to your wardrobe like a bold colour shoe or even a bright coloured handbag.
Silke's Styling Tip: How best to wear bold colours this Spring 2022
Match them with either a neutral or a lighter shade for a monochrome look.
Denim is your friend – "almost" everything pairs well with denim.
Use accessories to make a statement if you are too shy to wear bold colours.
Many of my clients feel a little unsure when trying out a new trend, especially a bold and bright one like this. During our colour consultation session, I remind them to choose colours that suit their complexion.
The Cut Out – Here to stay…for a while anyway
Do you imagine slinky bodies and fleshy bits when picturing this trend? Not for me, you say! Again, finding what works for you and applying that to your current lifestyle and body shape is key. Know what pieces are a good fit for you and your wardrobe will stay sustainable while trends come and go.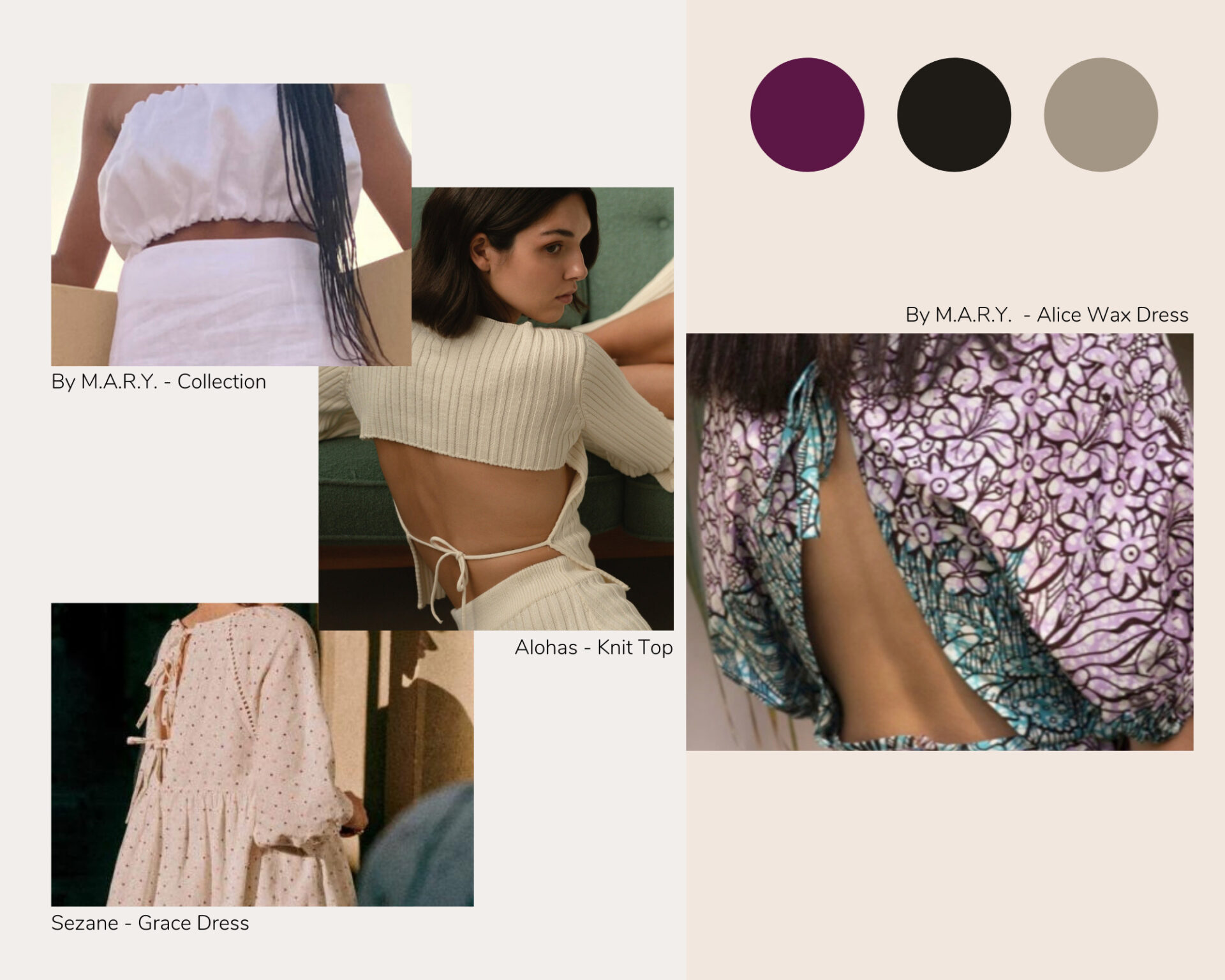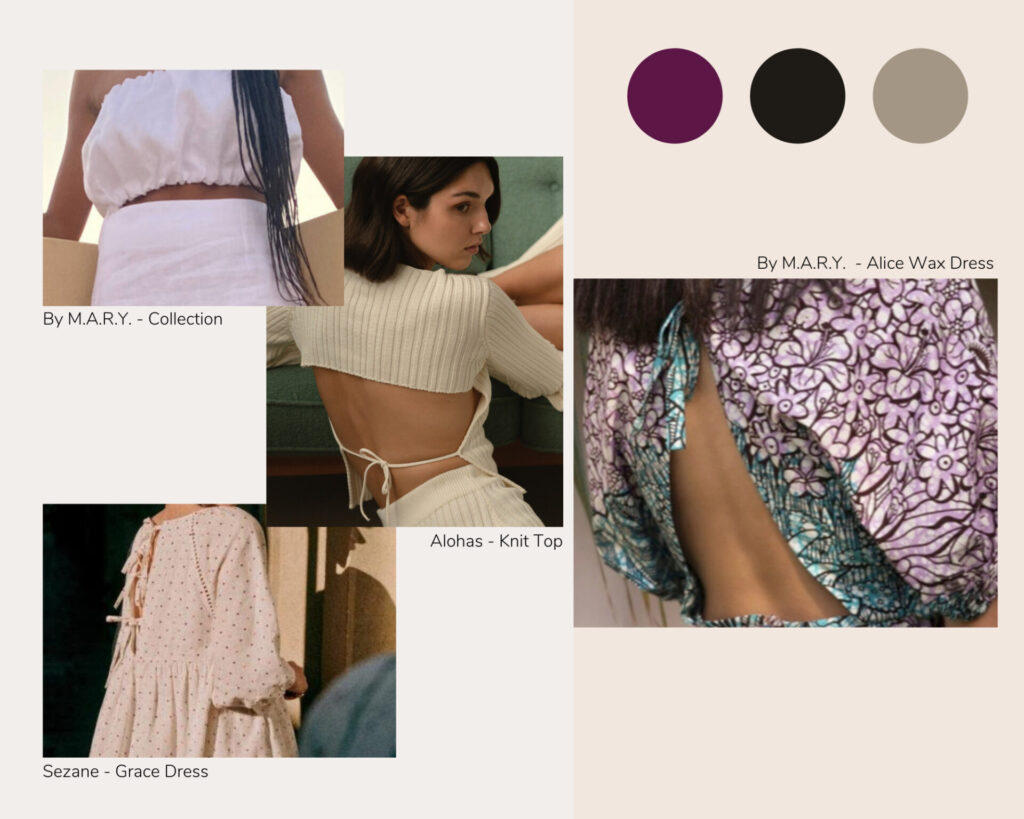 Cutouts may not feel like YOUR fashion style, so here are a few tips to translate this trend into what works for your body shape. A trend is a trend and there is no need to follow it if it doesn't work for you.
Silke's Styling Tip on " The Cut-Out" Trend
Bathing suites with a cut out feature.
Tops – Clever shoulder designs or cutouts in the back.
Dresses with cutouts in the back are super fun and easy to wear.
Last and never to be forgotten, the Platform shoe is back!
I love Platform shoes, and I even have a pair ready to wear for spring (it's a pair I bought almost 10 years ago and it's back in fashion). Platforms are fabulous as they give height and are quite comfortable to wear.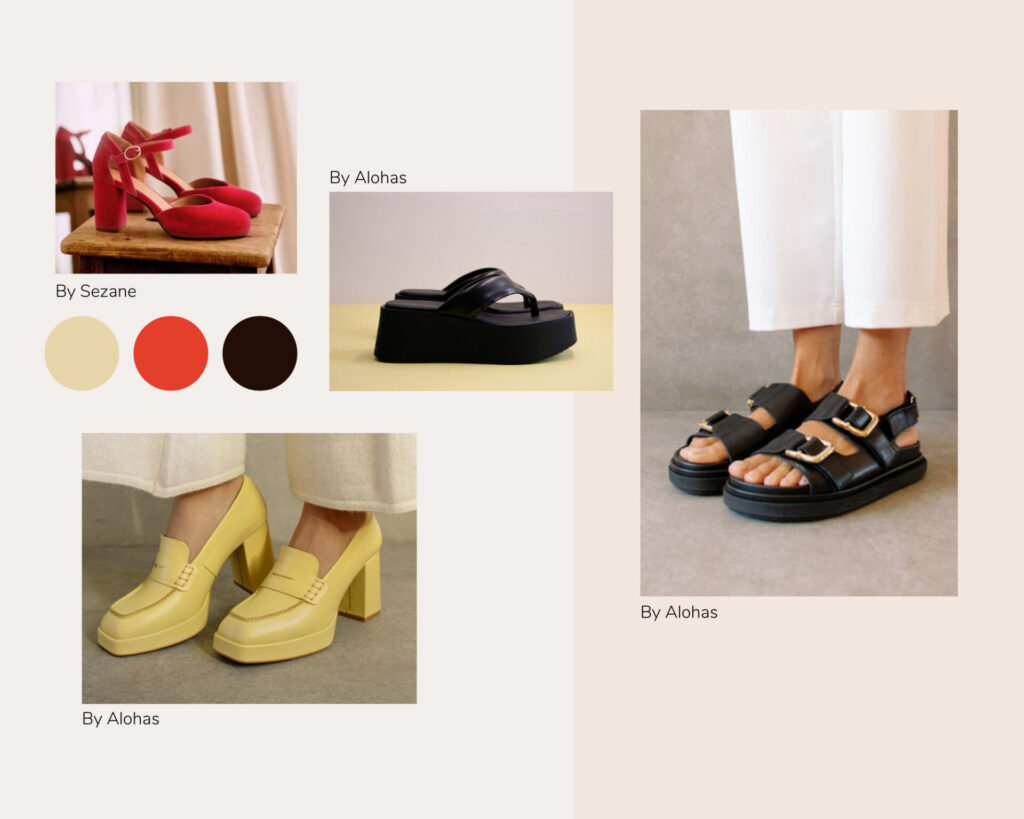 Silke's Styling Tips on wearing Platforms
Comfort, comfort, comfort, otherwise you'll end up not wearing them.
Neutrals are your friend, try to find one that matches your skin color.
Keep the rest of the outfit simple and elegant and let the shoe do the talking.
Staying on Trend, but making it your own for Spring 2022
All fashion trends have a time limit and expiration date. Be mindful of what you choose, make sure it matches your style personality and fits into your current lifestyle.
You can head to your closet instead of clothing stores if you invest correctly. And don't forget to have fun! Because why shouldn't you have fun with fashion – it's not that serious after all:)
Have fun and enjoy being in your clothes.
Be a little daring if you can. This doesn't have to be a big clothing purchase. It can even be something simple like fabulous accessories.
Knowing how to start or incorporate a trend can seem intimidating, which is why I love what I do. How can it not be fun to give a new lease on life to an already existing wardrobe? Or be part of rediscovering your style?
Are you ready to take on Spring 2022?
Are you ready to take the Spring Trends of 2022 and make them your own? If you don't know where to begin I would suggest you contact me and let's create a wardrobe that makes it easy to get dressed in the mornings and makes you feel like the fabulous woman you deserve to feel like.
I would like to credit the fashion stores below for their images used on this blog.
Sezane – The idea behind Sézane is simple: create high-quality, perfectly-cut pieces that can be worn forever. Born in Paris and crafted using the expertise of the best ateliers: they offer all women luxury quality at a fair and accessible price.
PeopleTree – A pioneer in sustainable Fair Trade fashion. Every product is made to the highest ethical and environmental standards from start to finish.
By M.A.R.Y. – All clothes from By Mary are designed with love by our Founder & Creative Director and made by hand in The United Arab Emirates with great care and an eye for detail.
ALOHAS, is doing a lot more than making shoes; They're trying to disrupt consumption as we know it and change the way people shop for fashion.